[PODCAST] Avoid Becoming a Netflix Docudrama: A Discussion on Nonprofit Sector Ethics
March 26, 2022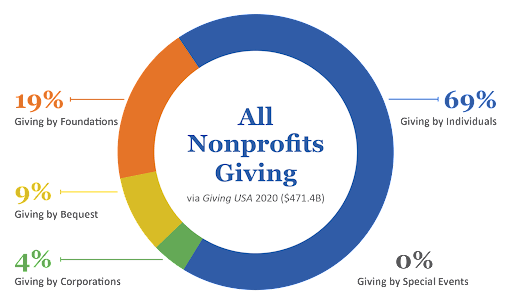 Diversifying Your Nonprofit's Revenue: How You Slice the Pie Matters
April 1, 2022
Building a Grants Calendar Guide
Get Your Funding Organized with the Grants Calendar Guide
A calendar drives nearly all your nonprofit's activities, right? Not only does a grants calendar help you manage funding activities, but it helps you tune into new opportunities! Download the guide to equip your organization to meet more funding deadlines.
After all, what nonprofit team hasn't experienced a missed deadline? Creating a grants calendar will help your nonprofit source, vet, and also position grant funding opportunities within your nonprofit's operational workflow.
This grants calendar guide will help you keep your grants pipeline full by adopting a grant-seeking process. It'll also help you to use that process consistently. This guide walks you through selecting what projects to seek funding for and how to approach the opportunities in an organized fashion.
Learn to conduct your funder research and weave your potential funder sources together, not to mention prioritize your efforts. Great ready to generate your grant-seeking calendar for the next 12-18 months!
Are you all about building community?
Join the Cause Network to learn from peers, grow professionally, and enjoy exclusive offers. Cause Network includes the complete library of content of Nonprofit Hub as well as the leading nonprofit conference, Cause Camp! Whether acting solo or looking for a team solution for professional development, you belong in the Cause Network!
Additional resources and great reads:
The post Building a Grants Calendar Guide appeared first on Nonprofit Hub.