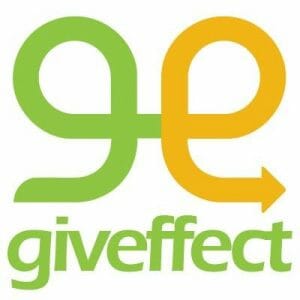 [PODCAST] Navigating Nonprofit Grant Opportunities
July 29, 2022
Joanne Oppelt's High ROI Fundraising System
July 30, 2022
Amber Heard's Pledged Donations – Did The ACLU & LA Children's Hospital Get Duped is Stefanie Stark's take on recent high-profile events in Hollywood. Stefanie is the President of Development Systems International and oversees major gift fundraising campaigns for charities across the U.S. and around the world.
Unless you were living under a rock this summer, or you were so engrossed in your own nonprofit's management that you weren't paying attention, you probably heard the nonstop news coverage about the Johnny Depp vs. Amber Heard defamation trial. Ultimately, the jury found that Amber Heard had defamed Johnny Depp when she published an op-ed in the Washington Post in 2018. The jury awarded Johnny Depp more than $10 million in damages. Ms. Heard was also awarded $2 million in her countersuit against Johnny Depp for statements Depp's lawyer made. But there were revelations during the trial that led to a national conversation about charitable giving.
In one of the most heated moments of the trial, Johnny Depp's attorney, Camille Vasquez, during cross examination, questioned Amber Heard about her public claim in a 2018 Dutch television interview where she confirmed she had donated $3.5 million of her $7 million divorce settlement to the ACLU and the other half, $3.5 million, to Children's Hospital of Los Angeles. In an attempt to expose a lie made publicly by Amber Heard, Johnny Depp's attorney famously asked, "Sitting here today, Ms. Heard, you still haven't donated the $7 million divorce settlement – donated, not pledged, donated – to charity, isn't that right?"
Amber Heard's Pledged Donations – Did The ACLU & LA Children's Hospital Get Duped? – Stefanie Stark
Next came Amber Heard's now infamous response, a defiant response which elicited a pearl-clutching collective gasp of horror from every development officer working in the charitable sector. Ms. Heard replied, "I use pledge and donate synonymous with one another."
While trial viewers mostly piled on Amber Heard for making such an egregious statement about a pledge being equal to a donation, social media went wild with hilarious pledged vs donated memes of epic mockery. And in nonprofit offices across the country, nonprofit executives gathered around the proverbial water cooler to shake their heads and bemoan this nightmarish donor type, one who pledges a large gift and then "ghosts" the charity without donating the entire gift. But it must be said that the ACLU and Children's Hospital LA are partly to blame for this lapsed donor. Partly.
For anyone unclear about the difference between a charitable pledge and a donation (ahem, Amber Heard), let's first define how the two words are not synonymous with one another. A pledge is defined simply as "a solemn promise or undertaking." A pledged donation is a donor's promise to give a gift over a set time period – whether that is a monthly gift, a quarterly gift, or a multi-year annual donation. Charitable organizations usually solicit pledges for multi-year major gift campaigns.
The Dictionary defines donation as "something that is given to a charity, especially a sum of money." Donation refers to the immediate exchange of money from a donor. To contrast the two terms, while a pledge is a promise to give, a donation is a gift that is given.
ABC News broke the story in June 2022 about a juror who spoke publicly after the trial about why the jury did not believe Amber Heard. According to the juror, the discovery that Amber Heard had not fulfilled her charitable pledges to the ACLU and Childrens Hospital L.A. led to a serious credibility issue for the actress. Among other statements, the juror said that Ms. Heard's revelation that she had not donated her $7 Million divorce settlement to charity was "a fiasco for her" in the jury's assessment.
"She goes on a talk show in the UK. The video shows her sitting there telling the host she gave all that money away. And the terms she used in that video clip were, 'I gave it away, I donated it, it's gone.' The fact is she didn't give much of it away at all." – Anonymous Juror
Testimony from an attorney with the ACLU, Terence Dougherty, revealed that Amber Heard, with help from Johnny Depp and Elon Musk, had donated $1.2 million of the $3.5 million that was pledged to the charity, and no further installments had been received since 2019. An executive from Children's Hospital L.A., Candie Davidson-Goldbronn, testified that the $3.5 million donation pledged by Amber Heard to CHLA was unfulfilled. Since 2016, the hospital, she testified, had only received $250,000 of the total multi-million dollar pledge.
When you put aside the disturbing testimony from both sides about domestic abuse, violence, substance abuse, and defecation in the marital bed, there was shocking testimony from the executives at both the ACLU and the Children's Hospital L.A. that should serve as a significant warning and a lesson to all nonprofit executives about donor attrition and how to avoid it. Let's look at how these charities got it wrong.
Donor attrition is a concern for every nonprofit organization. The average donor attrition rate reported varies among the professional nonprofit associations, from 10% to as high as 40%. It costs charities more money to acquire new donors than it does to retain existing donors. Donor attrition rate is the rate at which your donors do not renew or fulfill their pledged gifts. But rather than look at the number as an overall percentage, as organizations like the AFP would have you do, what we should be looking at is the individual plans of care for each of our donors and how we are attending to their needs to participate in something larger than themselves in order to reduce donor attrition. After all, donors are not numbers on a graph, they are people who desire to do good.
Often lapsed donors are those who have been treated by the organization as an ATM machine, without any real personal engagement such as regular phone calls, in-person meetings over coffee or lunch, and invitations to engage directly with the organization outside of fundraising events. If your relationship with the donor is very shallow, such as impersonal emails, newsletters, and snail-mail letters that remind them it's time to pay their pledged donation, then your donors may move on to support another organization where they feel more engaged, aligned, and properly thanked. Simply put, donors want to feel the love.
Let's take a look at how Children's Hospital Los Angeles may have been guilty, in this case, of not properly engaging the donor, Amber Heard, who had pledged a multi-million dollar gift. In May 2022, Candie Davidson-Goldbronn testified that, after Amber Heard pledged $3.5 million to the hospital, a gift of $250,000 was received from Ms. Heard via a Fidelity Donor-Advised Fund. Next, Ms. Davidson-Goldbronn was shown a letter from 2018 and asked about the document. She said it was a letter from her to Mr. White, Amber Heard's representative, "inquiring about further installments on the pledge that had not been fulfilled." The CHLA representative was then asked why she wrote the letter to Mr. White. She responded, "I was trying to figure out if there were any other payments coming from Mr. White to fulfill the pledge because Children's Hospital had not received any other correspondence from him." From the outset, this letter sounded very institutional and transactional.
Another document was shown during the deposition to Candie Davidson-Goldbronn by the attorney. She was asked, "What is this document?" And she replied, "It is a letter to Ms. Gottlieb from myself on behalf of Children's Hospital Los Angeles inquiring about additional gift installments." The attorney acknowledged that the letter was addressed to Ms. Amber Heard, care of Ms. Jody Gottlieb. In CHLA records, Ms. Gottlieb was the contact listed for Amber Heard. When asked why she sent the letter, Davidson-Goldbronn replied, "I was trying to see if the pledge was going to be fulfilled or not." CHLA did not receive any response to the letter of inquiry. A question that was not asked or answered was, "Did you pick up the phone and call Amber?"
Amber Heard may be a heartless villain for failing to fulfill her promise to Children's Hospital of Los Angeles, and perhaps she never intended to, but the case could also be made that the organization failed in their responsibility to properly engage and thank their major gift donor when the CHLA appears to have made no effort outside of impersonal letters to properly show gratitude and cultivate a donor relationship that would have resulted in gift pledge fulfillment and a happy donor.
Most shocking was the revelation by CHLA representative, Candie Davidson-Goldbronn, during cross examination, when she was asked by Amber Heard's attorney, Elaine Bredehoft, "What is your understanding of the length of time over which Ms. Heard pledged the gift of $3.5 million to Children's Hospital?" Davidson-Goldbronn's jaw-dropping response was, "There was no date arrangement with Ms. Heard to have this pledge paid off in a particular time." This confession is evidence of a striking failure on the part of CHLA that could easily have been avoided with a properly signed gift proposal letter that detailed the timeframe in which the donor intended the payments to be scheduled.
A small percentage of donors, less than 10%, are unable to fulfill their pledged donations due to a catastrophic, unexpected event that happens in their lives – job loss, death, or a myriad of other unforeseen circumstances that make fulfilling the donation impossible. In the case of Amber Heard, ACLU executive, Terence Doughterty, testified that the ACLU had received $1.3 million of the $3.5 million that was pledged. He testified that the ACLU was told by Ms. Heard that she could not complete the pledged donation due to the "financial difficulties" she was facing, primarily the legal costs she had incurred following her ex-husband's lawsuit. In the trial, however, it was revealed that Ms. Heard had the $7 million divorce settlement for a full 13 months prior to being served with a lawsuit.
The ACLU appears to have been duped by Amber Heard. In their excitement over the pledged $3.5 million gift, the organization acted on behalf of their donor when they pitched the idea of Amber Heard's op-ed to the Washington Post, the one where she represented herself as a public figure representing domestic and sexual violence. The ACLU helped co-write (or ghost-write) and edit the article for which she now has been successfully sued for defamation by Johnny Depp. The organization went even further when they named Amber Heard an ACLU Ambassador on women's rights and gender-based violence after her promised payment, though the organization has gone on record saying they would never solicit donations in exchange for ambassadorships. It appears now, due to these revelations in the public trial, that the ACLU will suffer financially because of their relationship with Amber Heard – not only in the unfulfilled pledge from her, but also in the loss of continued financial support from ACLU members due to the bad publicity.
A clip from the post trial interview with Savannah Guthrie for Dateline revealed that Amber Heard may have used the charitable pledges for positive publicity to show that she wasn't a "gold digger." Savannah Guthrie said in the interview, "You had promised to donate the $7 million of your divorce settlement to charity. It was revealed at the trial that you haven't done so yet, however, they played a tape where you state on air that you have donated it. You say donated, you know that everybody thinks you'd donated – not that you've pledged it."
Amber Heard responded to Guthrie, "This is another one of those examples, if you pull back and think about it, I shouldn't have had to have donated it in an attempt to be believed. I shouldn't have had to earmark the entirety of it in order to…"
Savannah Guthrie interjected, "You shouldn't have, but once you said you did…"
To which Amber Heard replied, "Right, and that was where it was intended to go."
The reality is that less than 10% of donors will be an "Amber Heard type" who may use your charity to self-promote with no intention of ever fulfilling their pledged gifts, all the while confusing the terms pledged and donated as synonymous with one another, and ghosting the nonprofit when it's time for the next installment. But charities can and should guard against donor attrition. Setting a slightly higher fundraising goal that accounts for a small percentage of donor attrition is a failsafe. More importantly, following up on pledged gifts by engaging major donors in meaningful ways with individual plans of care, in-person interactions, calls, and significant gestures of gratitude in between scheduled pledged gifts or fundraising events, nonprofit organizations not only ensure pledged gifts are fulfilled but that their donors become their greatest champions. Donors want to feel the love.
Simply put, Amber Heard's Pledged Donations never existed. In truth, Amber Heard's Pledged Donations were a brazen yet failed attempt at self promotion.
Stefanie Stark is President of Development Systems International. She spends her life raising millions of dollars for charities across the U.S. and around the world.
800-257-6670
[email protected]
Amber Heard's Pledged Donations – Did The ACLU & LA Children's Hospital Get Duped was first posted at INSIDE CHARITY
For more articles like Amber Heard's Pledged Donations – Did The ACLU & LA Children's Hospital Get Duped VISIT HERE